Bobby Kerr, Chairman, Insomnia Coffee
Security checks and Nairobi Airport are two 'downsides' of business travel for Irish entrepreneur Bobby Kerr, but he did get to meet Phil Lynott
Bobby has a variety of business interests in food (including Insomnia Coffee and Bang Restaurant), hospitality, technology, manufacturing and retail. He is also a popular public speaker and business mentor, a 'Dragon' on RTÉ's Dragons' Den, and presents 'Down to Business', a Sunday business breakfast show on Newstalk.
On average, how much do you travel each year, and to which countries?
I would travel to Europe for weekends about four times a year, fly to the USA once or twice a year, and make one long trip to either Africa or South America.
Which frequent flyer cards do you hold – and who gets the flight credits, you personally or the company?
I am a member of the Aer Lingus Gold Circle – and I get the miles. My wife Mary is a member of the Marriott Hotels Group.
Who normally books your travel – yourself, someone else in-house, or an outside agency?
It is a mixture of all the above!
Do you have preferred airlines?
Yes. I prefer to travel with Aer Lingus and British Airways.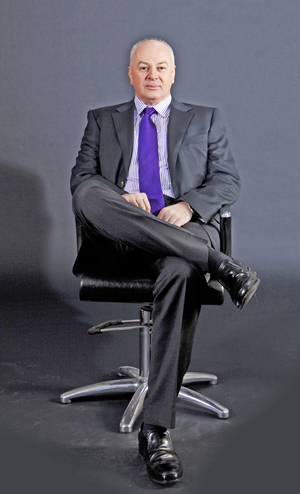 What are your favourite – and 'least favourite' – airports?
Nairobi is my least favourite airport and I also hate London Heathrow – particularly the long galvanised tunnels that Irish flights arrive at and depart from. Among my favourite airports, Schiphol in Amsterdam is a good one.
In which cabin class do you normally travel for short-haul and for long-haul flights – and what determines the choice?
I always travel in economy class.
Do any airlines stand out for their inflight food and wines?
No, they don't!
How do you avoid / cope with jet lag?
When I am travelling to the USA I stay awake as long as I can once I arrive – and likewise when I come back.
What annoys you the most about flying? Airline websites? Airport check-in systems? Security checks? Being away?
I hate the security checks.
Do you, or does company policy, give preference to particular international hotel groups – and are hotel star ratings specified?
No.
Similarly, do you or does company policy give preference to particular car rental companies?
No.
If you were allowed to make one change to Dublin Airport, what would it be?
The Passport Control section is often understaffed – and it shouldn't be operated by Gardai. It would be nice to create additional jobs here.
Who is the most interesting person you have ever met on an aircraft?
That would have to be Phil Lynott.